Please remember I am sorry but at this time I cannot provide service to anyone who has ANY food allergy restrictions.
PRICING
Cakes
Each cake is made fresh just for you while paying extreme attention to quality and workmanship. Each cake is a one-of-a-kind creation that is made to order.
There is a $60.00 minimum for all cake orders.
The final price of your cake is determined by many factors including: size, amount of tiers, fillings, complexity of design, time consuming details and toppers.
All fondant covered cakes have a delicious smooth and creamy buttercream frosting in between the layers and around the cake before the fondant is attached.
No charge for vanilla buttercream filling. All other fillings are an extra .40 cents per serving.
It is recommended to place an order 3 to 4 weeks in advance to ensure availability. Accommodations may be made with short notice when possible.
3D sculpted cakes
There is a $75 minimum for sculpted 3D cakes regardless of serving size due to the cost of materials used and hours of work. The smaller the size the more difficult it is to make. For this reason, a cake to feed 12 people will cost as much as one to feed 25.
Custom 3D cakes require a denser cake to support the structure so we recommend our vanilla or chocolate cake with vanilla buttercream or chocolate ganache frosting under fondant.
PRICING
Cupcakes
Regular sized cupcakes with buttercream frosting
Minimum order is two dozen (24) cupcakes for $48.00
Add a Fondant Topper starting at $1.00 each (price is determined by complexity of design)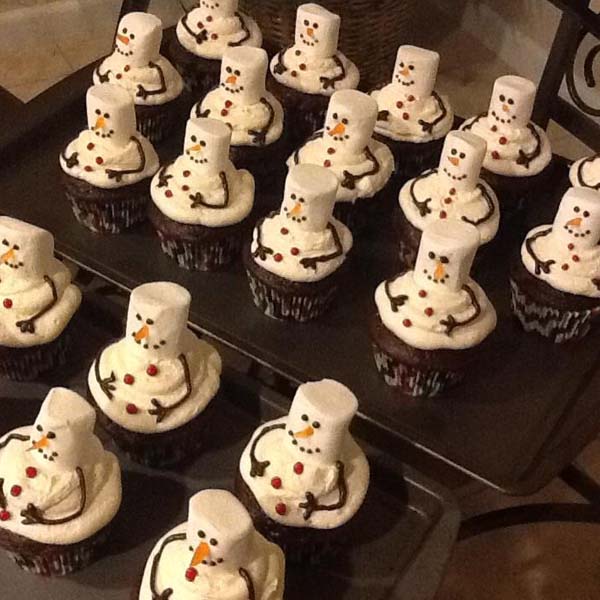 PRICING
Toppers
Fondant Cupcake Toppers start at $1.00 each (price is determined by complexity of design).
Figure Toppers start at $10.00 and go up from there (price is determined by size and complexity of design).
Please take into consideration figure Toppers may need 1-2 weeks sometimes to dry out for stability before adding them to a cake.
Delivery
Delivery is free to local customers.
If delivery is needed outside my local area there will be an extra fee of .50 cents per mile.
If you choose to pick up your order yourself, I will NOT be held responsible for any damage that may occur during transport after pick up!
Deposit
A 50% Non-Refundable deposit is required to reserve the date for your order. Once you place your order, we begin working on your order immediately.
My calendar books up quickly so be sure to call and make your reservation for your date as soon as possible!
Payment Methods
We accept PayPal and all major credit cards for payment.
If you do not have a PayPal account, you can still pay with your personal credit card through PayPal without having to establish an account with them.
Quotes/Billings
I will email or text you with a detailed quote asking for 50% of your total amount due.
Then billing you again for the balance due one week prior to your due date.
If payment is not received within 24 hours your order will not be completed.
So please make sure you are 100% certain of your decision that you are ready and prepared to place your order.
Cancellations
I can not accept any cancellations 7 days prior to due date. Once you place your order, we begin working on your order immediately.
Therefore there are no refunds on cancellations after full payment is received.